Rev Charles Makonde, induction as Methodist Bishop of the Coastal District in Kenya
 We share the good news of Charles' induction as Methodist Bishop of the Coastal District in Kenya, having been persuaded to come out of retirement and invited to oversee important changes in the Methodist Church in Kenya. Charles ministered in the North Lancashire Circuit prior to his 'retirement'. Charles has also been the driving force behind establishing a primary school, Timboni at Kambe in his home district,  which is supported by many in our Circuit. Joyce has joined him for his induction which will take place on Sunday, 24th January in Ribe Church. ( prounounced Ree-bay). Ribe was the first Methodist Church in Kenya (1862) and is near Kambe
Please keep Charles, Joyce, and the Methodist Church in Kenya in your prayers.

Two Message from the Rev. Roy Burley
Dear friends
You will have at least heard that we are now in Tier 5, in essence, we are in a national lockdown. What that means for us as a Church is that, although Government guidelines indicate that, "You can attend places of worship for a service. However, you must not mingle with anyone outside of your household or support bubble. You should maintain strict social distancing at all times." This means that the Government guidance hasn't changed since we were in Tier 3, however, you will know that Steve Charman has already made it known that preachers will not be sent to Churches during the January period, last night, the Prime Minister indicated that schools will remain shut until at least after the February half term, therefore, it is my assessment that the earliest we will be able to return to a service in our buildings will be Sunday 28th February, with a possible new plan for 7th March which will be the 3rd Sunday in Lent. What it means for us is that, when people say to us, "It's okay for you, you can go to Church, but I can't go to the gym!" We are able to respond, "Yes, we can go to Church, but to protect the vulnerable within our fellowship, we have decided to remain online.
As far as funerals are concerned, the remain unchanged, with a maximum of 30 people (not including those who are working) in attendance, with the usual social distancing rules applying.
Weddings have changed, although the number has remained the same with six in attendance (not including those who are working), the guidance says that, "These should only take place in exceptional circumstances, for example, an urgent marriage where one of those getting married is seriously ill and not expected to recover, or is to undergo debilitating treatment or life-changing surgery." Again, it is my assessment that there will be no weddings taking place until at least March, and even then, it is my assessment that we will be back into a lower Tier system, with still a maximum of six in attendance.
Again, my assessment is that the rules will not change much before March, worship will remain on Zoom, details of which can be obtained via Jo. All meetings therefore, should be done via Zoom which, we understand, will exclude a number of people who do not have access to technology, but at present that is the only way we can go. When I see an update from the Methodist Church, I will pass on the salient points to you all.
For safety reasons for yourself and other, it is essential that folks who come into a Church building (at present only for funerals), wear masks at all times, they may be removed if you are speaking from the front, but they should be worn again once you are away from the pulpit or lectern, and especially when you are proceeding out of Church again. This applies to everyone.
The one piece of good news is that a vaccine is being rolled out, including in our region, the Cavalry is on the horizon, but we must be patient until it is safe for us to meet again in person.
Finally, remember what Steve keeps reminding us, "The Church is not shut, the buildings may be closed, but the Church (i.e. you and me) is still open to worship God."
With every blessing
Roy
Circuit Covid Coordinator
——————————
Dear GDPR contacts across the District
Two points if I may.
Firstly, a cautionary tale, I have been contacted by someone from outside the district because, they sent an email out to all of their contacts within one Church as an open copy and, one of the email addresses was slightly wrong and, obviously, didn't go to the correct person. This contact then received two emails back, one threatening to report her to the Police. I would assume that you are all sending out emails to multiple email addresses as BCC, if you know someone who isn't may I urge you to ask them to send things BCC. For the record, if this person had gone to the Police, they would have referred him/her to the Information Commissioner, as what my contact did wasn't a criminal matter, there was no personal information shared in the email.
Secondly, I contacted the GDPR team in Manchester, asking if they can make it easier for people like me (and possibly you) that when we visit the GDPR webpage we can identify quickly and easily what new stuff is there. I have been informed that I am not alone with this request, I have been informed by them that, "We have started including a box outlining substantive changes at the top of the page. An example is the Test and Trace Focus Note updated just before Christmas." Therefore, if you do visit the GDPR webpage, it should be easier to recognise what is new.
I trust that this all makes sense. Wishing you all the best for the coming year.
With every blessing
Roy Burley
Minister Bare, Torrisholme and Wesley Methodist Church
District and Circuit GDPR Champion
Circuit Covid Information Coordinator
——————————————————————-
A Letter from Rev. Steve Charman our Circuit Superintendent Minister.
"The light shines in the darkness, and the darkness did not overcome it." John 1:5
Dear Friends,
I hope that you have been able to experience the joy of Christmas despite the
restrictions which we have been living with – Christ's coming among us is a present reality even in
these circumstances, as the verse from John's Gospel makes clear!!!!
Last March, when we were first placed in lockdown, some of us were hoping to be 'back to
normal' by September, others suggested that Christmas might be a better target. Unfortunately, we're still not there – the new Covid variant seems to be much more easily transmissible and there were over 50,000 new Covid cases and 981 Covid deaths announced by the government yesterday. Lancashire has now been in placed in Tier 4 restrictions, with the guidance 'Residents should stay at home, unless they have a "reasonable excuse" such as work or education'.
With this news, I believe the right decision at this time is that, once again, all church
buildings in our Circuit should be closed for worship, prayer meetings, bible studies etc. with immediate effect and we must continue with alternative forms of worship – Zoom based, printed sheets, TV, radio, You Tube etc. (funerals can go ahead with the government published limit to numbers and marriage services only in exceptional circumstances).
This decision has been taken following conversation and consultation with Rev Paul Davis
(Chair of District) and other Superintendents in Lancashire. Every encounter that we have with other people, and every building that we visit, is a risk and it is clear that we should minimise the risks that we take for our own health, the health of others (particularly the elderly and more vulnerable members of our community) and also in order to reduce the pressure on the NHS. We should therefore avoid face-to-face encounters as much as possible and minimise the different places that we go to. (Note – while communal worship is legally permitted, it does not mean that it is the right thing to do with so many vulnerable people in our communities).
It is with mixed feelings that this decision has had to be taken – I realise that it impacts on
many people across our circuit who have valued the opportunity to gather with others for worship, but we must do everything we can to minimise the spread of the virus. It is also important that we stand alongside our neighbours – those in our communities whose businesses are closed and those whose activities are curbed.
The Circuit will continue to provide two zoom-based services – Jo Towers (Circuit
Administrator) will continue to send the login information each week by email. The written 'Worship from Home' service sheets are also available to anyone who would like them. If anyone wants to receive the Zoom login information or the 'Worship from Home' sheets then they should contact Jo Towers – circuit@northlancsmethodist.org.uk or phone 07922768516.
Please continue to care for and support one another, to pray for one another and for the
wider community and the world. Please also reach out in love to the most vulnerable in your neighbourhood.
Grace and peace,
Rev Steve Charman
Superintendent Minister (North Lancashire Methodist Circuit)
Superintendent Minister, North Lancs. Circuit
THE METHODIST NEWS
The Methodist News
7 January 2021
Hello everyone and welcome to the first Methodist News of 2021! Yours

The Communications team
Updated guidance and support
Updated 5 January 2021

Following the Prime Minister's statement on 4 January 2021, a new National Lockdown has been announced in England. This supersedes all previous government guidance, including the Tier system.

Please read the guidance here, including links for other nations.
Putting our hand into the hand of God
The Revd Dr Jonathan Hustler, Secretary of the Methodist Conference, has written a blog following the announcement of further lockdown.

Read here.
Spiritual sustenance in isolation
During this time of lockdown a new page on the Methodist Church website signposts you to resources to help nourish your spiritual life. These are mostly resources that are provided centrally. You can also check what your local church or circuit is providing.

Find out more here.
News
Youth President Elections
Following elections held online as part of 3Generate365, it has been announced that the next Youth President (2021/2022) will be Daud Irfan, aged 21, from Cardiff. Read more here.
Methodist Central Hall Westminster – UN 75
On the 10th January 1946, in a world convalescing from the horrors of a World War, the inaugural meeting of the United Nations General Assembly took place at Methodist Central Hall Westminster (MCHW). This Sunday, 10th January 2021, 75 years later, MCHW's congregation will be praying for, and celebrating the UN's work in its online service. Watch here from 10.55am for 11am this Sunday.
Mental Health First Aid
The pandemic has created a mental health crisis for many across the country. Carla Quenet, Learning & Development Officer for the Yorkshire Plus Region, explains why the Methodist Church is supporting mental health first aid training, read here.
New Year
The Revd Ruth Gee, Assistant Secretary of the Methodist Conference, shares some thoughts on New Year in this blog.
Epiphany
The 'O Antiphons' have been re-imagined for Epiphany through to Lent 2021 by Vince Gilbert and the Revd Micky Youngson. Read more on the Singing the Faith webpages here.
Youth & Children Worker
Christchurch Hitchin, a Methodist/URC congregation, are looking for a leader to take a key role in their mission who would have overall responsibility for the work with 5-25 year olds. Read more here.
Fridays@5:17
Fridays@5:17 will encourage children and young people to pray and listen to God each week, joining others from local groups, churches and circuits. The wider Church is urged to also join in. The 3Generate Youth Reps chose the time 5:17 because 1 Thessalonians 5:17 says 'Never stop praying'. The next Friday@5:17 is on Friday 8 January. Read more here.
Last week, the Youth Reps prayed the Lord's Prayer to kick off Fridays@5:17.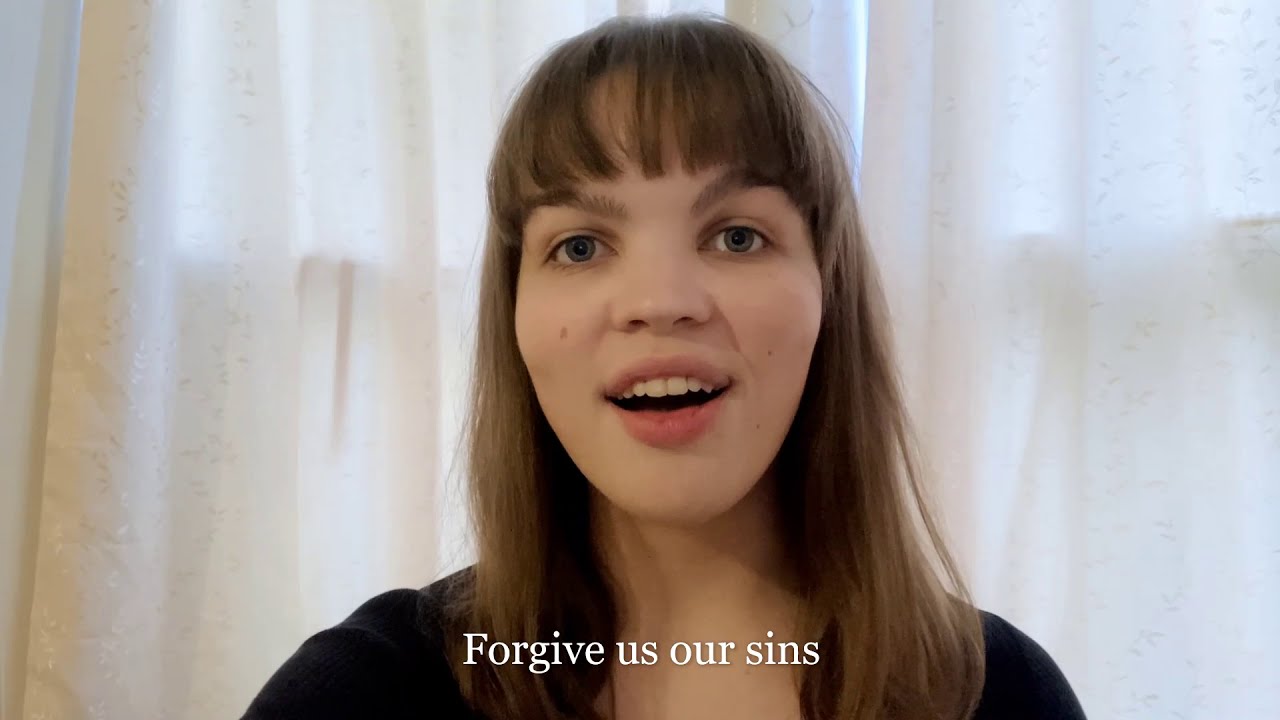 Year of Prayer
Join others across the Methodist Church to pray, every Tuesday from 12.45pm to 1.00pm
Participate
The Year of Prayer meeting for Tuesday 12 January at 12:45 will be led by Revd Dr Jimmy Dube, General Secretary of the Methodist Church in Zimbabwe who is currently serving in the Sutton Park (Birmingham) Circuit as well as having pastoral oversight for the Zimbabwe Methodist Fellowship in the UK. More information about the Year of Prayer can be found here or use this direct link to register.
Watch Again
If you missed Tuesday's prayer meeting led by Deacon Theresa Sam, minister for special projects in Ealing Trinity Circuit, London, you can watch again, here with BSL translation.
Media
The Methodist Podcast
With January being one of the months when many people can struggle with their mental health, this week's Methodist Podcast considers well-being and happiness. You can listen to the Methodist podcast here.
Dial a Prayer
Freephone lines for prayers and messages from the Methodist Church. Listen to a prayer: 0808 281 2514Listen to the Methodist Podcast: 0808 281 2478
Guidance
Worship during the pandemicThere are suggestions for worship opportunities and worship sheets to print at home here. There is also a short act of spiritual communion and a range of resources for open air worship, advice on face coverings, weddings, house groups and wider community use of church buildings.
GuidanceThe latest coronavirus updates for churches are available here and are reviewed regularly following government announcements.
Email: mediaoffice@methodistchurch.org.ukOffice hours: 020 7467 5191
Unsubscribe
Subscribe to other newsletters
Change your detailsMethodist Church House, 25 Marylebone Road, London, NW1 5JR
020 7486 5502 (Enquiries) www.methodist.org.uk
Registered charity no. 1132208
____________________________________________________________________________________
Action for Children would like to thank everyone for their support during 2020. If you haven't watched our thank you video, you can view it here: https://youtu.be/6Dxl9OLhdLo God bless you!
Could you be a Secret Santa?
Thank you to everyone that has signed up to be a Secret Santa to help us support children who face a Christmas without food, warmth or love. If you haven't signed up, you still can by visiting iamsanta.org.uk/methodist
Starry Night virtual Carol service
Thank you to everyone who attended our Starry Night virtual Carol service. We hope you enjoyed the evening. We're thrilled to announce that we have raised over £31,000, which is an incredible result. It will help Action for Children to continue to support vulnerable children, young people and their families. Thank you.
I pray that God will bless you, your families and your communities with peace and joy over the Christmas season. May 2021 be a year filled with joy and hope.
Blessings and peace,
Karis 'Karis-Illuminating Gingerbread' Kolawole
Head of Faith Partnerships
07834 334 634 | karis.kolawole@actionforchildren.org.uk
Action for Children, 3 The Boulevard, Ascot Road, Watford WD18 8AG
020 3124 0600 | @actnforchildren | actionforchildren.org.uk
——————————————-
---
Methodist Women in Britain is pleased to announce a '2020 Emergency Discretionary Support Fund' set up to help churches that have incurred unexpected expenses over the past few months. Single discretionary grants of up to £200 may be awarded to those churches facing additional unforeseen costs to assist their work and witness during lockdown and going forward. If you would like to apply, please contact MWiB giving full details of how this grant would be used and whether you have already raised your own funds towards it. Please ensure that full bank details are included.
Apply by post to: MWiB C/o Touchstone, 4 Easby Road, Bradford BD7 1QX
or by email to: finance@mwib.org.uk .
Judith R. Simms
Communications Officer
Methodist Women in Britain
——————————————————————————-
To Circuit Ministers, Local Preachers, Circuit Meeting, CLT & Church Notices
Dear Friends,
We now have a Live Circuit Facebook Page. Eureka!!
I invite you all to 'like' us if you have a personal Facebook page. Please share your photos, events and resources from your churches, keep sending them in.
North Lancashire Methodist Circuit | Facebook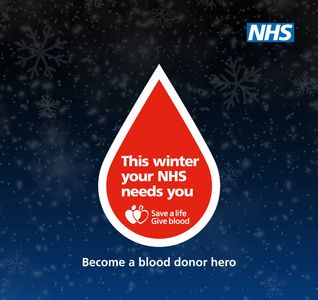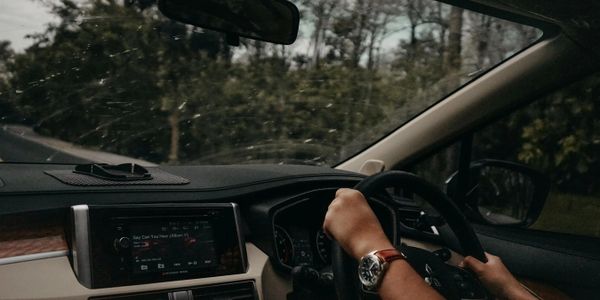 CALLING VOLUNTEER DRIVERS
Morecambe Bay CCG and their associated GP practices are seeking volunteer drivers to bring eligible individuals to the planned Covid-19 vaccination centres. The centres are currently being identified, but what we do know is that the vaccine won't be delivered through every GP practice, but rather one practice within each GP network, alongside one or two mass vaccination sites. Attendance therefore will require a degree of travel, as such we wish to support those who may not have the means to travel via friends or family, and in turn offer a means of travel a little more controlled than public transport. If those within the volunteer network are willing to assist then please do contact me at neil.wynne@morecambebayccg.nhs.uk
---
Please see link for the Social media guidelines from the Methodist Church
A healthy Christian community is a safe place of mutual care, where all people feel valued, loved and respected.
These guidelines for engaging on social media reflect those values.
These guidelines apply to all content and comments posted to Methodist Church social media channels.
Methodist churches, circuits and districts, and individuals are encouraged to adopt these guidelines for their own social media channels and personal social media engagement.
https://www.methodist.org.uk/for-churches/guidance-for-churches/digital-communication-guidance-for-churches/social-media-guidelines/
Home: 01524736329/Mobile: 07922768516
A Message from Rev. Steve Charman , District Chairman
Jesus said, "Hear, O Israel: the Lord our God, the Lord is one; 30you shall love the Lord your God with all your heart, and with all your soul, and with all your mind, and with all your strength." 31… "You shall love your neighbour as yourself." There is no other commandment greater than these."

Dear Friends,
Many people have spent a lot of time and energy doing risk-assessments and completing building reopening checklists in order to get our church buildings Covid-secure and ready to use. Thank you to everyone who has been involved in that process and particular thanks go to Rev Roy Burley who has overseen the whole project for the Circuit. I know that many people who have attended worship in these buildings over recent weeks have been grateful.
I am writing to you now as we have reached a new stage in the pandemic. Unfortunately, the number of cases both nationally and locally is on the rise and becoming ever more concerning, as is the number of people in hospital with Covid-19. Lancashire is of particular concern with a significantly high number of cases – according to the government, this area is labelled as 'Local COVID Alert Level High'.
While the current government guidelines do allow us to open our buildings for worship, it is advised that we should not meet with people in public venues (including places of worship): "In the affected local areas, we also advise that you should not meet with people you do not live with, unless they're in your support bubble, in any public venue. Examples of public venues include pubs, bars, restaurants and cafes, places of worship, community centres, leisure and entertainment venues, or visitor attractions and parks." from NHS Covid-19
App.
Every encounter that we have with other people, and every building that we visit, is a risk and it is clear that we should minimise the risks that we take for our own health, the health of others (particularly the elderly and more vulnerable members of our community) and also in order to reduce the pressure on the NHS. We should therefore avoid face-to-face encounters as much as possible and minimise the different places that we
go to.
This situation has led me to the decision that we will no longer provide Local Preachers or Ministers to lead worship held in a church building for the present time – this is to protect all of our Preachers and Ministers.
My recommendation to every church in our Circuit is that we suspend worship in our church buildings and return to alternative forms of worship – Zoom-based, printed sheets, TV, radio, Youtube etc. I also recommend that any midweek groups (Bible study, fellowship meetings, housegroups, prayer meetings) should also cease to meet face-to-face.
As a Circuit, we are planning to provide two Zoom-based services each Sunday – one seeking to serve those in our northern, Lune Valley and coastal parts of the Circuit and one serving Lancaster and the churches to the south of Lancaster – but anyone is welcome to attend either. We are also planning that the written 'Worship from Home' service sheets will be available to anyone who would like them. I recommend that you
display a poster (similar to the one attached) at your church building to communicate effectively with your local community.
Some good news… Our new Circuit Administrator – Jo Towers – started work on 2nd October, she works in the mornings Mon-Fri. Having started work at The Cornerstone, we are now planning that she will be working from home from later this week. If anyone wants to receive the Zoom login information or the weblink for the 'Worship from Home' sheets then they should contact Jo – circuit@northlancsmethodist.org.uk
If a local church makes the decision that they will continue to meet for worship in the building, they will be responsible for leading their own act of worship (as a Local Arrangement) and they must continue to ensure that all Covid-secure procedures and policies are followed meticulously and 'Test & Trace' records are kept.
The Church Council (as Trustees) remain responsible for the health and safety of all those who enter the building for any activity (including worship).
Today, I have also received communication from Lancashire Resilience Forum (see additional sheet) –
The information from LRF makes it clear that external gatherings are prohibited, which means that sadly we cannot hold worship outside either (therefore outdoor Remembrance Day Services and outdoor Carol Services are prohibited).
Please continue to care for and support one another, to pray for one another and for the wider community and the world. Please also reach out in love to the most vulnerable in your neighbourhood.
Grace and peace,
Steve
Rev Steve Charman
Superintendent Minister (North Lancashire Methodist Circuit)
*